We encourage you to register your child for the full 8 week summer. You may register for 2 week sessions as well.
The first day of camp is
Wednesday, June 15th.
Hours are
9am-4pm.
Session 1:  June 15 – July 12
Session 2:  July 13 – August 10
Six Weeks:  June 15 – July 26
Full Summer:  June 15 – August 10
Session 1:  $1,400
Session 2:  $1,400
Six Weeks: $1,850
Full Summer:  $2,250
A deposit of $400 per camper is due upon submission of each camper application, which includes
a non-refundable $150 application fee. $600 per child payment is due by Friday, January 1, 2022.
Non-refundable payment in full is due by Monday, March 15, 2022
Bnei Akiva, 520 Eighth Ave 15th Floor, New York, NY 10018
Winter Early Bird Discount
Enroll by December 06, 2021: 
Session 1           June 15 – July 12:       $1,350
Session 2          July 13 – August 13:    $1,350
Six Weeks         June 21 – July 30:       $1,800
Full Summer    June 15 – August 10:   $2,150
Moshava Wild Rose Discount
Special savings for campers attending Moshava Wild Rose AND Moshava Ba'ir! Contact us for more details!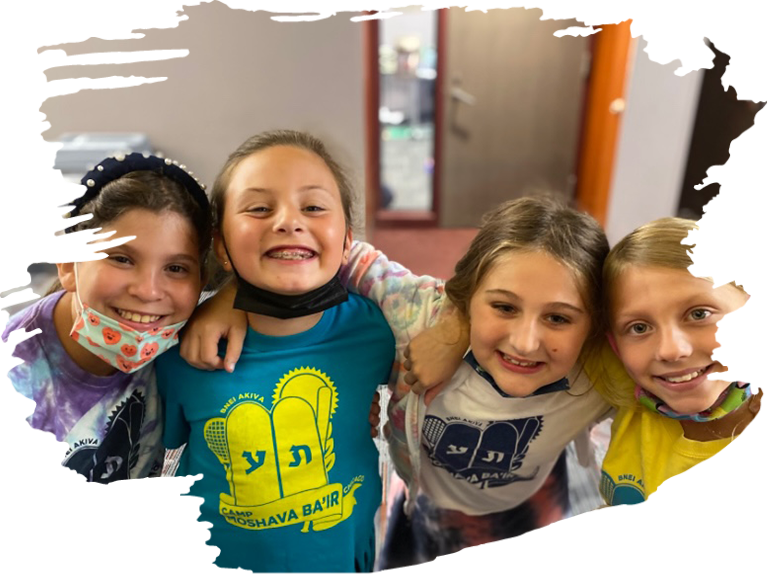 We believe camp is a place for every child to shine!​
With our wide range of peulot– there is truly something for every camper to enjoy. Whether your child loves to sing and dance, play sports, or create– each camper has the opportunity to explore new skills and discover their unique talents. 

No question is too small or too big! Book a call to speak with our Camp Director Arianne (Pinchot) Weinstein any time.

We offer camp tours during the camp season. Come see for yourself what Moshava Ba'ir is all about.

Find out what open houses, pre-camp happenings or Bnei Akiva year-round events are happening in your neighborhood.

For general inquiries about registration, bussing, the lunch program or more, speak with our office staff to get the answers.